Please feel free to visit any one of our clean, comfortable, and modernized locations for a meet and greet to establish your new comprehensive medical home today!
About
EDMONTON MEDICAL GROUP
EDMONTON MEDICAL GROUP consists of four family medicine and walk-in clinics operating in the downtown, north, west, and central areas of Edmonton. We are open 7 days a week and offer flexible hours to accommodate our patient's schedules and we offer a wide range of medical services.
Our family physicians have superior access to a fantastic network of caring and qualified medical specialists for further medical assessment and care. The physicians within EDMONTON MEDICAL GROUP are committed to your health and overall well-being and they are accepting new patients on either a walk-in or appointment basis.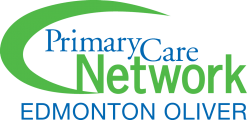 • Attending Physician Statement for Insurance Company
• Allergy Injections
• Biopsies
• Certificate of fitness with/without exam
• Complete Medical

EDMONTON MEDICAL GROUP is currently accepting applications for Canadian Licensed Family Physicians. Please email your CV including cover letter to careers@edmontonclinics.ca
Please be advised that once your Online Booking request has been received, one of our friendly and helpful receptionists will contact you at the phone number provided to arrange an appointment for you

EDMONTON MEDICAL GROUP is proud to announce the opening of our brand new Century Medical Clinic, which is located at 11027-97 Street.
Please call 780-784-4098 to book an appointment with our family physician or walk-in during regular business hours to establish your new medical home.